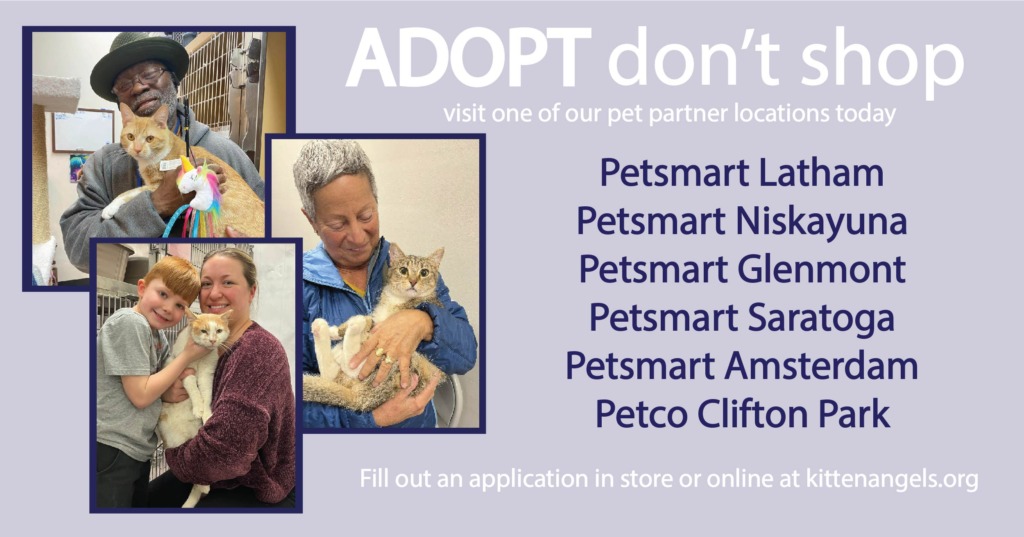 Please complete the online adoption application below if you are interested in one of our angels.
Allow 24-48 hours for a response from our [email protected] email.
As you can imagine, we like to ensure that our cats and kittens are going to the best of homes and environments, use our adoption application form through the link above for submission. If you are interested in adopting more than one kitten, you only need to fill out one application. Please put the name of the kitten(s) in which you are interested in "The Cat" area of the adoption form where it asks "What foster are you interested in adopting?"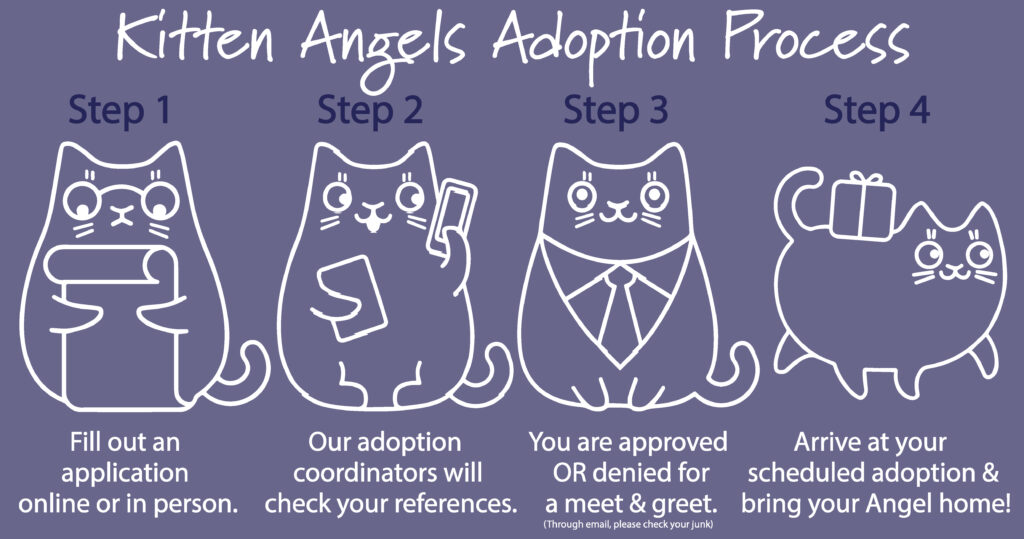 How It Works in 4 Easy Steps
Step 1: Find your cat or kitten on Kitten Angels Facebook or Instagram pages, on Petfinder, or in person at one of our pet partner locations.
Step 2: Fill out our adoption application listed above, or in person at one of our pet partner locations. For online applications please allow 24-48 hours for a response, we ask you check your junk email as sometimes our approved or denied response gets marked as spam.
Step 3: Get approved! Once approved, please respond to that email chain directly to schedule your adoption date and time.
Step 4: Arrive at your scheduled adoption with a cat carrier to fill out paperwork and pay our $175 adoption fee. Sign our adoption contract and collect their medical paperwork folder. You're ready to bring your new angel(s) home!
$175.00 ADOPTION FEE CASH OR CHECK ONLY
This fee includes angels who are spayed/neutered, tested for FeLV/FIV, vaccinated for rabies & distempers, flea treated and dewormed.
---
Past adoption photos, this can be you!