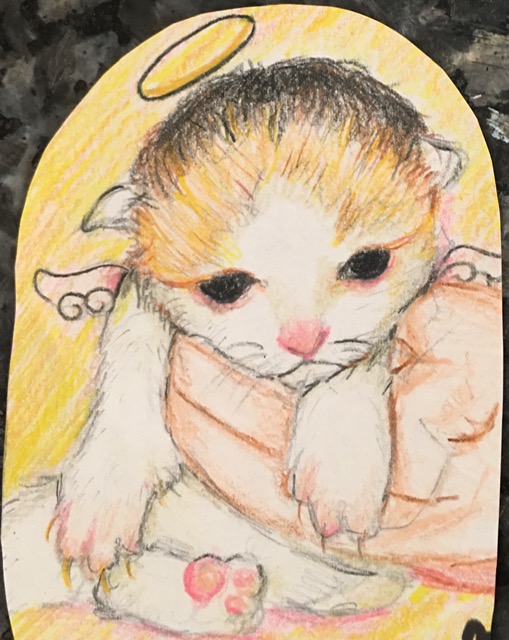 The Lone Survivor
Wendy Dury-Samson has been a foster since 2012. It was her daughter Nora's idea, because she was devastated due to one of their four cats passing away that spring of heart failure. Over the years, they have dealt with over 300 cats/kittens experiencing all the maladies such as ringworm, upper respiratory infections, including a few FIV positive with very few losses. That all changed with a batch they received on April 27, 2020. Two moms sharing 11 beautiful babies. They were a day old and received them in a big bin someone had set up for them to give birth in located in the Troy suburbs. Wendy and Nora didn't officially name all the kittens, but did have nicknames for most of them.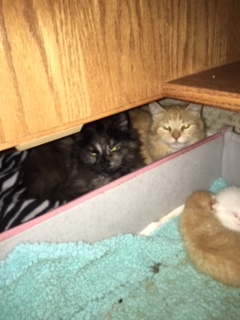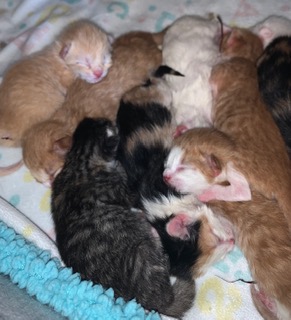 Everything seemed fine, until one kitten died on Thursday, May 7, 2020. Over the following weekend, the mom's appetite disappeared and by Monday, May 11, 2020, the orange mom (Porsche) was crashing and though she was given fluids, she died that night. The ten remaining kittens were taken to the vet the following morning. During the days to follow, the kittens were administered supportive care including antibiotics and bottle feeding, but tragically all lost their battle to survive. The last one passing on Sunday , May 17, 2020. Who knows the kind of lives the rescues have had. We wish they could tell their stories, but they can't. We can only pick up the pieces and do our best to save them. Even when we fail, we know we gave those kittens love and care through it all.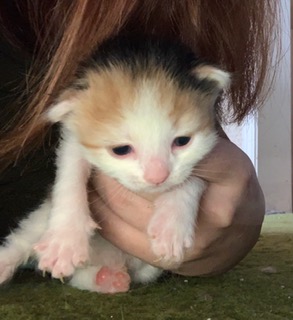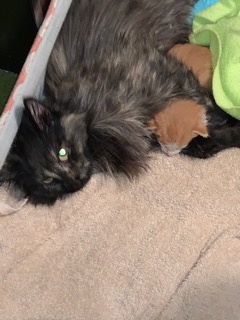 Mom Mercedes didn't seem to be ill, but had a fever. She was taken to the vet daily and given fluids along with antibiotics. Fortunately, she is tough. She was the lone survivor. She will be spayed and up for adoption soon.